HEYYOS PPLE!
ii've been so damn lazyy alrites.
ii'm TIREDD!
without failingg to slp in class every single dae.
but none of those teachers caught miies.
WHEEES.
((:
MY BELOVED SKULL EARRINGGS ARE CONFISCATEDD!
fcuk.
it was frm kazuya narhhs.
MISS SEE. ii wann tt backk!!!!!!
ARGGHHHS.
ii m so dam beat.
goshh`d.
LONGG TIME AGO.
CAM WH"ORE.




oh wells.
ii went chingay anyways.
it's pretty longg ago.
on the 23 n 24th of feb. (:
ii LOVE chingay.
it totallyys rock!
it was the partyy ii guess.
everyone was damn high andd dancingg their huge-arse off manns.
SUPERBBS. (: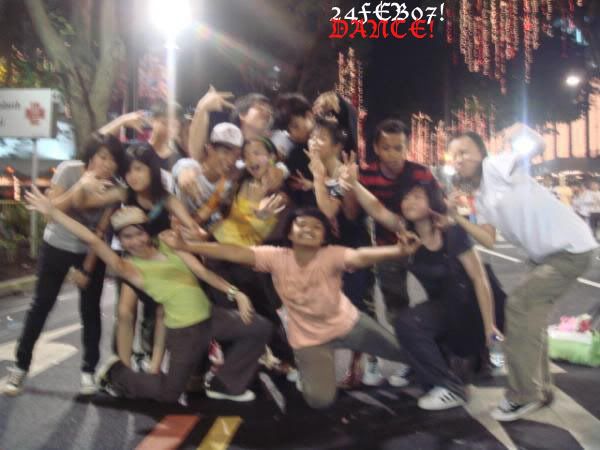 24thFEB

.


YELLOWED-TABBED

. hahs.

CRABIIE WAS WEARINGG MY GREEN SHIRT!!!

cos of her kip-dropping-tube.BOOS.
hees.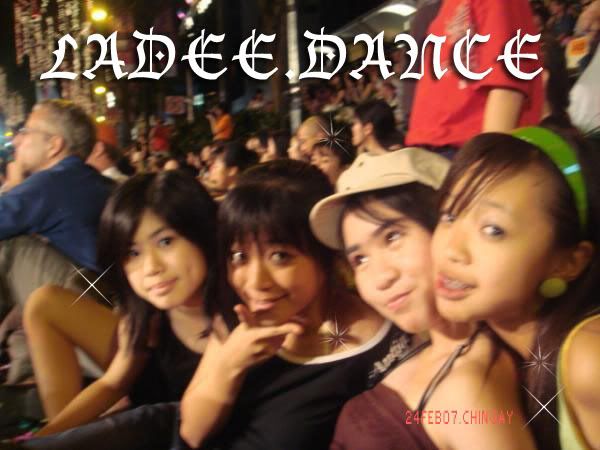 LADEE DANCE.

IMMA`LIVING DEAD.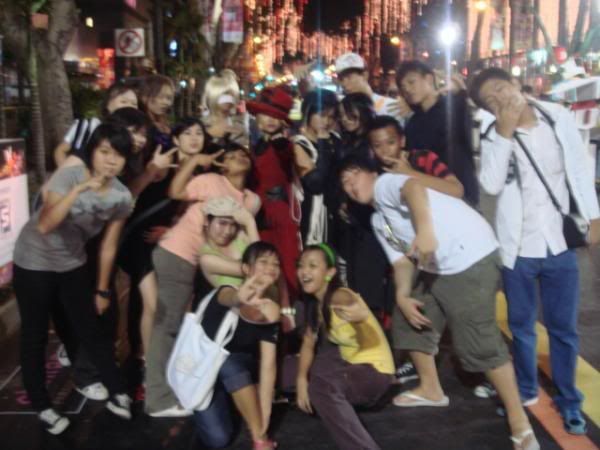 COSPLAYERS! LOVEEEEEEEEEEEEEEES! EXCITEMENTS.
chingay was DARRNN FUNN.
hadd loadds of dancingg! SMOOCHES;

SCHOOL LIFE.


CRYSTALISED.

SIHUII(dint habb a chance to take pic widd here)) AND THIS CRYSTAL HERE ARE DAMN SWEETS! SUPERBBS CANDYYS. ((:
SIHUI.
the other dae which ii tink ish 3 weeks ago..SIHUI "sensed" my sadness andd asked narhhs.
ii told her ... :: NO ONE MSG MIIES! :(
SIHUII sent :: heys. dun be sad larhs. here, ii msged uu (:
SHE WAS JUST SITTINGG IN FRONT OF MIIES :DD
CRYSTAL.
she's damn LOLIPOP. (((:
she sent miies those veryys sweet msges when she saw my "moodiness?"
LOLS.
EVERYTIME.
denn she will listenn to my problemms norhhs.
denn tryingg to giv solutions whenever ii whine bout thinggs bout Kazuya.
iiLOVEmyTINGDEARtoo!
wells.
ii'm tiredd alreadyys.

ii wann::

SWEET GALFRENS.
HAIR TREATMENT.
a metallic shimmer PINK electric guitar @ douby gaut.
THE SKILLS ; the LESSONS. for the two above.
BLACK eyeliner.

DANCE COURSE.
the original miies.
ii wasnt miies anymore.
ii lost control of miies.
`crosses.SHE WAS NO LONGER HER. :(