HEYYS!
CAMP WAS EXCEEDINGLYY FUN.
WIDD THOSE PEPS!
MY GRP!.
CROSSBONES.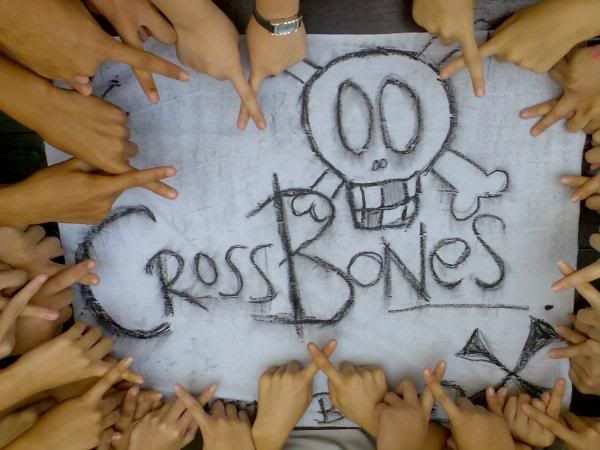 AND.
those LOVELYY INSTRUCTORS.
ANDREW AND VERON.
LOVE CAMP LOADDS.
will post those lovelyy pics. whenn ii gathered them.
they are all so seperated. :D
hahs.

did uu noticed tt my grp in short form is actuallyy CB?
hahas.


CHEERS.
hey CB uu're so fun uu're so fun tt uu blow my mindd. hey CB, hey , HEY , hey CB.
GO BACK AND.
hey CB uu're so fun uu're so fun tt uu blow my mindd. hey CB, hey , HEY , hey CB.
3d sat. 3d sat
3d zaii. 3d zaii
3d dia0.3d dia0.
3d huat arhs!
(hahs. this ish frm LUCIFY! :D ii leaded this cheer! )
we danced to tokyo drift for our our camp fire performance.!
nice canns?
everyone was damn on larhhs.
LOVE 3D`07.LOADDS.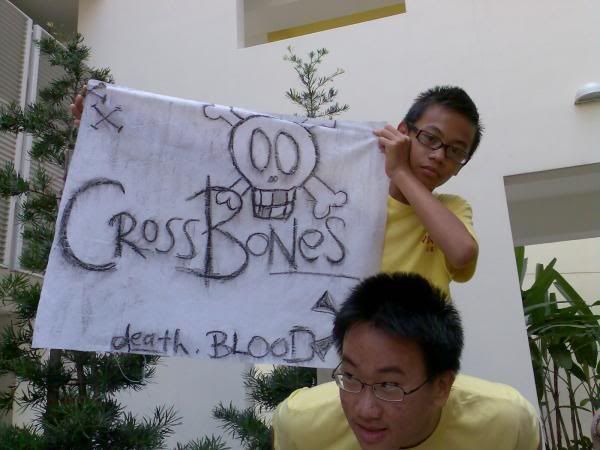 alvin carrying mr. sexyy wid flagg on. (: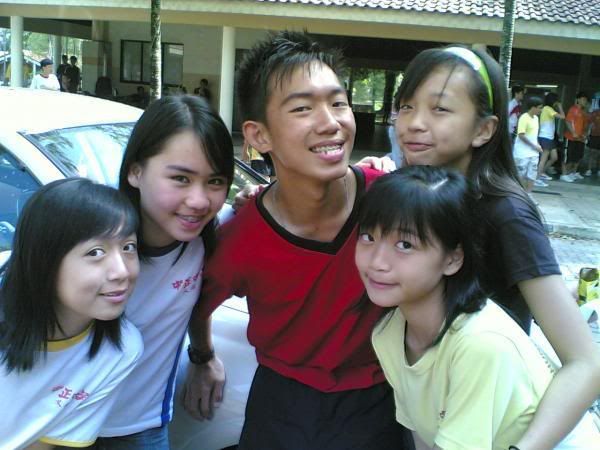 frm left::ting dear;crabbie;andrew;crosses;bean
[lo0ked damn weirdd]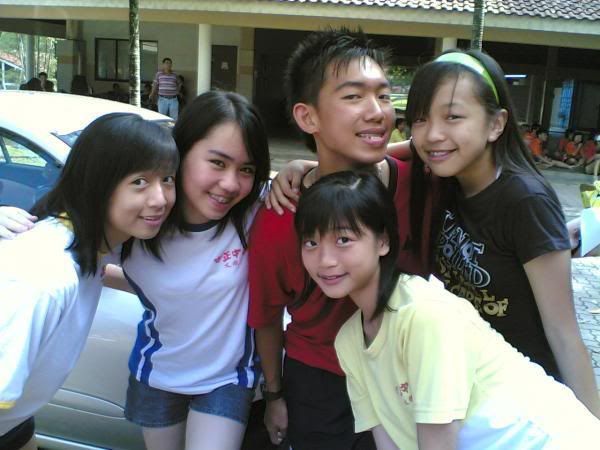 huge loaded eyebagg causedd by previous nite cryys.
HAPPIIE PEPS! :D ii miss andrew.ANDD VERON.obviouslyy.
no more pics lerrs.
bo0s.THERE WILL BE MORE.
heees.
WELL.
i declared

SINGLE

.
no more KAZUYA.
((:
andd uu peps noe whadd?
after ii broke up widd hims for less than 2 hours.
his msn nick is like. :: I LOVE CHARLEEN MARN BLAHHS BLAHHS.
like WTFFCUKK!!.
hahs.
cannt stop myself to tinkK tt he's two-timing.
WHADDEVA.
ii still gotta my l0velyy galfrens by my side.
ANDD..not forgetting my stupiidd piggyy.
ANWs.
HAPPIIE BIRTHADAE TO MY ALEX DEAR DEAR KORR.
SORRYYS TT I REMBed AT the VERyys LAST MINUTE.
ii love korr.
(:
went to watch stomp da yard widd Qia0 ; yong huii ; pinkyy ; john ; jianweii piggyy ; & ah-joe (lingg's bro)
it's quite average.
nothingg muchh of special larhhs.
not VERYYS RECOMMENDEDD.
after tt , ii thought of kazuya.
which makes miies feel DAMN SADD.
haHS.
now come to thinkK of it ii thinkK it's damn funnyys.
yeapps.
ii feel totallyy fine nows!
ii miiss camp!
:DDDDD
nidda workK hardd for my studiies lerrs.
ii gotta an average of 63% onliies.
haiishhs.
GAMPATEH!.
GALS.
PEPs!
3D`07!
LET's WORKK towardds our goals.
NICE.
dunn let ppl l0ok down on us.
we 're definatelyy DYNAMIC.
not DONKEYs.
((((((:
understandd

miss crosses

more.
she's blastingg music into her ears.
a total mixtue of feelinggs.
makingg miies feel like throwin up.
she's definatelyy not upset over some bastarddiie.
it's just tt confusiion to0k over.
SHE's TOO MUCH OF LOVELYY.