HEYYs hO everyone!!!
kiinda long siince ii've blogged!
heeXx.
those pictures below are summary of myy recent happenings??hahas..last few weeks..anw..everyone tagged myy bloggiie ish bein linkKed up!check em` out!


ego-istic?ha.to0 badd.r uu jealous cos uur pictures frightens uu?X)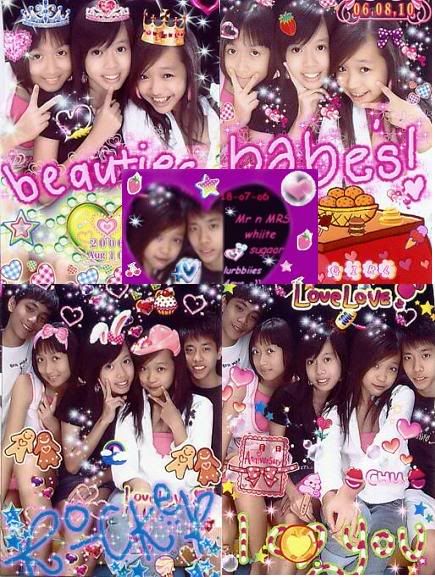 neopriints.it's aint scariie.


i seriouslyy nidd to sit down and study.
i'm not good in .ART.ENG.SCIENCE.MATHS.
how da hell m i gonna succeed in life?

rYTefully 14 most probablyy ish dancin on TEACHER"s dae.
the hsm's we 're all in this together.
oh yea.after goiin to benE0's church, i met up widd` qia0huii.
wen we were headiin back at the mRT station, we saw a guyy who ish lik DAM DAM look-alike of JAY CHOU!JAY CHOU!i seriouslyy tink it's him.tt guyy waved to us u noe!! hahas.quite shuaii.=X

-LoVe lOst miiEs-

i wish i'm heard
those conversatons that youu have made,
Jealousy roamed,and it searched me.

-hush-
drowned by sorrow,blinded by dispute.
Those dayys we endured,had been mute.

Love's bluff
I thought the love was true.

LOVE lOSt miies