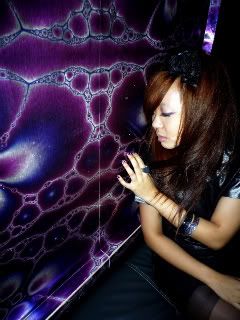 It feels kinda odd to blog recently.
Havent been doing this habit for such a while.
And i feel like no one is there to relate.
School's great today,
you know why?
BECAUSE I WENT SCHOOL ONLY FROM 9am to 11am.
I'm hesitating if i should snip my hair off.
I really want a change, but i'm having this sense of insecurity and it suck that bad.
All i need now is a tight hug from you love.
How i wish you could be here with me.
All this laments and all.
Pregnant women doing breakdancing.
This flashmob is one of a series happening in Paris, Berlin, Utrecht and across Canada to highlight the scandal that millions of women in poor countries and around the world aren't getting the healthcare they need for a safe and healthy pregnancy.
Someone, just help me stop this sucky shit phase.